11/1-11/6 2023
11/1 Opening Screening,
Opening Ceremony
11/2-6 Competition Screening,
Workshops Stage events etc.
11/6 Closing Ceremony

Visitors

Last year About 86,322
Host

General Incorporated Association
Kineko Film
The largest film festival for children and youth in Japan, KINEKO will celebrate its 30th anniversary in 2023. Located in Futakotamagawa, a cultural hub in Tokyo surrounded by a river and greenery which is home to many families, we welcome over 100,000 visitors to screenings and other events every November. Kineko selects movies that not only bring audiences enjoyment and excitement but also allow you to experience a variety of emotions.Our aim is to provide cinematic experiences that are not just about fun; allow audiences to be aware of social issues and offer learning opportunities not just for children but also for adults.
Kineko Jury
As a signature of the festival , Kineko has "Kineko juries" every year. Kineko juries are juries who are children. They will be participating in the judging for the decision to select "Kineko Grand Prix" and "Teens Grand Prix" along with international juries. It is significant to take children's perspectives and sense of values into consideration as a film festival for children.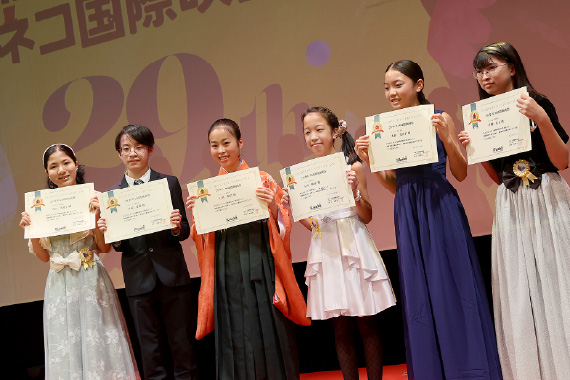 Cinema of Kineko
Besides it, "Live Cinema" is also one of the signatures of Kineko. In this Live Cinema, international films from all over the world will be dubbed live in Japanese by talented voice actors. This grants even small children who cannot read subtitles to enjoy international films. At the theater of competition screening for children, stuffed animals and cushions are provided to bring the cinema into a comfy space for little children to enjoy watching movies. Moreover, at the "I LOVE THEATER", where cafes and pubs in Futakotamagawa turn into movie theaters, audiences can enjoy cinematic experiences with local foods and drinks.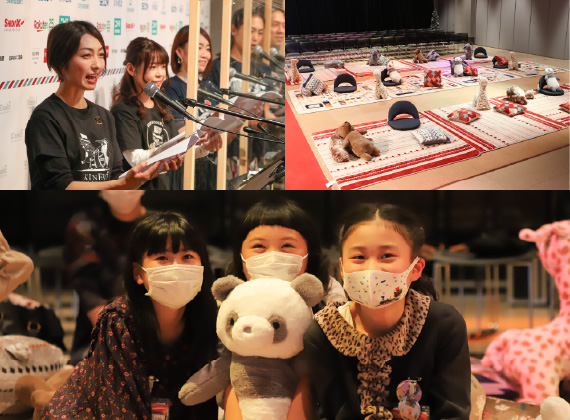 Teen Movies
Kineko presents not only children's movies but also teens movies. The teen category features movies that vividly evoke those feelings of frustration or dissatisfaction you must have gone under when you were a teen. These films gently empathize with you by uncovering something you were blind to and consoling you by saying "I t's all right to be yourself Even though they are categorized as teen movies, those films are also meant for adults; parents engaging in parenting, or educators as they offer a high resolution perspective on these stages of life.
Mizbering
Theater
We also have an outdoor cinema, called "Mizbering open theater". Enjoying the outdoor screening at the spacious riverbed surely will be an unforgettable memory. We also present exciting events in this riverbed area. At the "Fun and Safety" event, participants can enjoy learning about traffic safety. Additionally, in the newly introduced "Soap Box this year, participants can experience racing car activities using non motorized vehicles.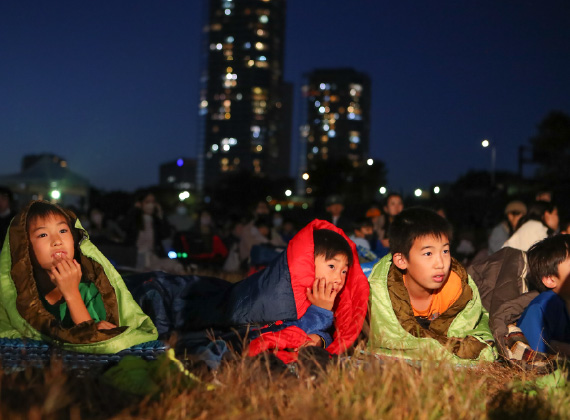 Hospital Project
The "Hospital Project" will be bringing opportunities to watch a variety of movies to a hospital for a whole month, so as to lead world cinema to children who are going through hospitalization and who are finding it difficult to go to movie theaters by providing tablets.
Czech Festival
One of the highlights of this year's festival events is Czech Festival". It is a first time event! The Czech Republic is a culturally vibrant country , known for its art and culture for children. By implementing this event, we will be providing a place for international and cultural exchange enjoyable for kids and adults alike. Together with Kineko, Czech Festival will bring color to the town of Futakotamagawa along with various stage performances, a jazz concert, and markets.
Other Events
Furthermore, we have plenty of events and workshops turning the whole town of Futakotamagawa into a vibrant and lively festive town. Such as stage, street performances, food markets, car exhibitions, art workshops, outdoor events, and so on . In the area of "Futakotamagawa Park", there are also multiple events that kids and their families can enjoy together as well, such as the "Sports Experience" which is an opportunity to play sports with local active athletes, or the "Kids Challenge which lets kids have workplace experiences from as a craftsman of traditional crafts to an engineer of technologies.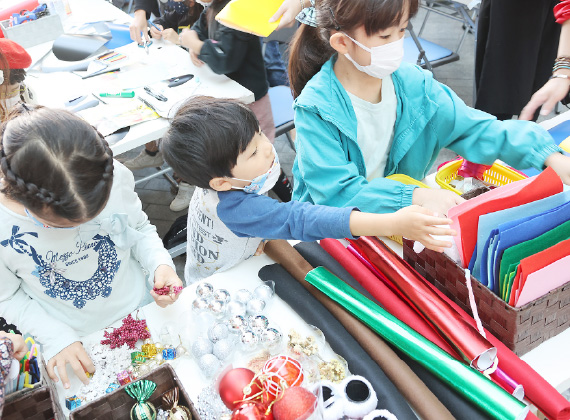 One Day
Educational Conference
Professionals who specialize in children's films, along with representatives from educational institutions like schools, come together and have discussions and conversations considering topics related to movies and children with films screened at Kineko serving as a starting point.